Rachel Blau Duplessis
My old pal, L Hat (languagehat to you) mentioned Rachel Blau Duplessis in one of his posts a few back, mentioning her in terms of his liking her poetry. This mention prompted me to go dig out my Rachel Blau Duplessis book--and, yes, I have one, in conjunction with me "perverted" love of the poet H.D. (Hilda Doolittle), and I say perverted because H.D. represents the kind of brilliant but hung-up-in-romanesque-reenactments woman I just naturally fall for. I quiver in time to her Moravian attitudes and her trying to live-up-to male expectations of her as she does everything within her power to be intellectually superior to males as she follows Ezra Pound into the Imagist fold where Ez is the bossman, her true man love--Ez was a superman to women--Ez's women were entranced by him all of their lives (his back and forth affair with Olga Rudge for instance)--H.D.'s thirst for Ezra and his romantic love left her high, dry, and lonesome, and Ez drove her deeper into her romantic selves based on Roman and Greek women--Helen of Troy one (her mother's name was Helen)--and she became the epitome of a deep imagist, the image the allegorical divination of the self within the self of the tons of selves available for creative evolution. As a rebuff to Ez's disgraceful behavior toward her in London and her own revenge she marries Richard Aldington--and after their child was stillborn she went wild and out into the woods behind Aldington's back to live with and fuck Cecil Gray, a nobody, and to have his daughter (Frances Perdita Aldington (became Perdita Schaffner)), still married to Aldington who's off fighting in WWI and comes back a bit war wacky to find he has a child--not his--and he's pissed--but H.D. had a way with her--I swear, though by this time she'd experienced Lesbianism with Frances Gregg--she was a willowy sexual woman--who could moan in ancient rhyme or Moravian blood-drenched hymns while cumming under you--or above you--and after meeting Dick McAlmon's wife, Bryher, quite a sexual character herself, marrying McAlmon, having an affair with H.D., then divorcing McAlmon and marrying Kenneth Macpearson and then shacking up with H.D. for 20 something years until they split in 1946. H.D. tried to rediscover Ez in Sigmund Freud when she went to Vienna in 1934 to put herself under his psychotherapy spell--Ez totally against Freud--and I can see her tempting Freud by lanquishing her long lanky fine-legged eburline body out seductively on his horsehair analysis couch...but same as with Ez, she couldn't hold onto Freud...a very complicated woman and writer and character and actress (in 1930 she made a movie,
Borderline,
with Paul Robeson)--and all of this is to say that Rachel Blau Duplessis wrote this book about H.D., her life, and her work and that's the book I found and started reading again--and I found this book (published in 1986) was from a series of books put out by Indiana U Press on women writers called the
Key Women Writers
--women essayists looking at women writers chosen by a vaunted panel with a feminist viewpoint (what happened to "feminism"?)--and Rachel wrote the volume on H.D.
I was looking at this Indiana U. Press list of their Key Women Writers:
George Eliot
Emily Dickinson
Charlotte Bronte
Emily Bronte
Katherine Mansfield
Madame de Layfayette
Iris Murdoch
Elizabeth Barrett Browning
Rebecca West
H.D.
Dorothy Richardson
Angela Carter
Christina Stead
Elizabeth Gaskell
Colette.
OK, OK, I've read some of these women, George Eliot in college; Emily Dickinson always--I'm crazy 'bout Emily; and who doesn't dig Katherine Mansfield?; Liz Barrett Browning; H.D. forever; and Colette--I've read everything Colette ever wrote--
But I'm sorry to say, the others I've never read--never been tempted to read the Brontes--missed Iris Murdoch somehow--Madame de Lafayette I have no idea who she is even--the Marquis's wife?--and yes I know of Rebecca West--but I've never read Dorothy Richardson, Angela Carter, Christina Stead, or Liz Gaskell. That doesn't mean I'm like Norman Mailer and put down women writers, not at all--Gertrude Stein is one of my writing mentors--her meter is musical; I once masturbated while reading Edna Saint Vincent Millay's poetry--Elinor Wylie I dig too--were these women writers not considered feminists? Mary McCarthy, too; I liked her--and especially what Bunny Wilson wrote about her, what she was like in bed, and what she wrote about Bunny teaching her in bed--how to draw her violin bow across his one strong string and make it sing and sing hard--or Lillian Hellman--boy, I really liked Lillian Hellman, her fiction and her books on writing and drinking and living with Daschel Hammett--and then there's Dorothy Parker ("I'd rather have a bottle in front of me than a frontal lobotomy")--and Joan Didion--or Willa Cather--
Death of the Archbishop
is a great book-
-
and so is Mary Austin's
Earth House
--and Kate Chopin's Louisiana novel...and just now I'm reading all of Jane Bowles's writing--my god, I'm familiar with a lot of women writers--and yes, I've read Zelda Fitzgerald's novel--and Carson McCullers--wow--what imagery--Katherine Anne Porter, a tough Texas woman,
Ship of Fools
being a great book--hell, I've even read all of Francoise Sagan's novels!--I liked
Bonjour Trieste
--it had a French girl flare to it I really got into. I've never read Pearl Buck however. Never wanted to. I've read a Martha Gellhorn novel--sorry, Martha, you ain't no Hemingway--only through marriage--and I loved perusing Anais Nin's diaries, though I wasn't that impressed with her sex books at the end of her life--I loved Henry Miller's insinuating that Anais had had a flaming affair with her own father, a concert pianist with a Casanova reputation. And one of my dear favorite women of all time who I started reading when I was a teenager is Diane DiPrima--
Women writing all around me--and I love all women writing or not writing--I remember what my father told me with I was a charming little boy about how I was a "ladies man" and might as well get used to it--hell, I love reading women writers--they soothed my feminine side in many tempting ways--
And why do men go perverted ape over underage vixens? Read
Lolita
. Old Nabokov--oh how he tried to understand women--
Ada,
too, is an interesting study of the underage girl developing into a viciously intriquing woman.
Key women writers--could I lasciviously say, I got the key that unlocks that special door of theirs--I'm nervous as I insert my key in the lock--I just hope she hasn't changed the lock on my door overnight. It happens.
thegrowlingwolf
for
The Daily Growler

Our Cast of Women Writers: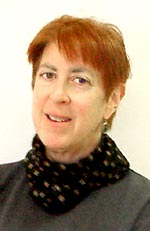 rachel blau duplessis
H.D.
Edna Saint Vincent Millay
Blight
Hard seeds of hate I planted
That should by now be grown, --
Rough stalks, and from thick stamens
A poisonous pollen blown,
And odors rank, unbreathable,
From dark corollas thrown!
At dawn from my damp garden
I shook the chilly dew;
The thin boughs locked behind me
That sprang to let me through;
The blossoms slept, -- I sought a place
Where nothing lovely grew.
And there, when day was breaking,
I knelt and looked around:
The light was near, the silence
Was palpitant with sound;
I drew my hate from out my breast
And thrust it in the ground.
Oh, ye so fiercely tended,
Ye little seeds of hate!
I bent above your growing
Early and noon and late,
Yet are ye drooped and pitiful, --
I cannot rear ye straight!
The sun seeks out my garden,
No nook is left in shade,
No mist nor mold nor mildew
Endures on any blade,
Sweet rain slants under every bough:
Ye falter, and ye fade.
Edna Saint Vincent Millay

Elinor Wylie
Francoise Sagan
Jane Bowles
Kate Chopin
Diane Di Prima
The Belltower

by Diane di Prima
the weighing is done in autumn
and the sifting
what is to be threshed
is threshed in autumn
what is to be gathered is taken

the wind does not die in autumn
the moon
shifts endlessly thru flying clouds
in autumn the sea is high

& a golden light plays everywhere
making it harder
to go one's way.
all leavetaking is in autumn
where there is leavetaking
it is always autumn
& the sun is a crystal ball
on a golden stand
& the wind
cannot make the spruce scream
loud enough